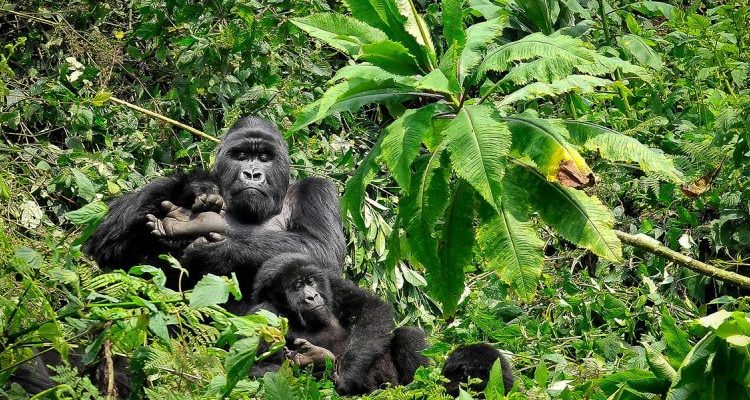 Rwanda has embarked on its project of expanding Volcanoes National park, home for the endangered mountain gorillas. The park is to be expanded by 37.4 kilometers, which is a 23% increase on the current land area 160 hectares. The expansion of the park is aimed at increasing the size of Volcanoes National Park to accommodate the increasing number of the endangered mountain gorillas hence promoting Rwanda gorilla tours. The new expansion will also entail 6,620 hectares of buffer zone, which will separate the park and the local communities. Both the park and local communities will use the buffer zone, which will reduce human wildlife conflict in Volcanoes National park by 80%. Roughly 3,400 families will be resettled to green villages to create more space foe the expanding national park.
How much will the project cost?
The expansion of Volcanoes National park is estimated to cost $255 millions. The government with the support of nongovernmental organizations and the African Parks, which currently manages gorilla tourism in Volcanoes National park, will contribute a large portion of this money.
Benefits of Volcanoes Park Expansion
Like said before, the expansion of Volcanoes National Park will give more room for the increasing mountain gorilla population in the park. More so, over 17,000 employment opportunities will be created for Rwanda nationals. This will earn them a living helping them to improve their standards of living. The expansion of the park is also expected to reduce conflicts between local people and the national park by 80%. Human wildlife conflicts have been one of the common threats hindering the survival of the endangered gorillas in VNP. Also, the expansion of the park will promote infrastructure development in Rwanda. Over $70 is to be invested in developing infrastructure and livelihoods.
How to support the project?
For those who want to support the expansion of Volcanoes National park project, you can do so by purchasing the Visit Rwanda x Arsenal Gorilla toy. Some percentage of the money collected from the sale of these toys will help to fund the expansion of the park.
About Volcanoes National park
Located in Northwestern Rwanda, Volcanoes National park is one of the four parks in Rwanda. The park is home to the endangered mountain gorillas and it's believed to shelter the highest gorilla population in the Virunga Conservation Area. Over 80% of total travelers to Rwanda visit VNP as their first priority. Travelers to this park have a long list of amazing activities to take part. These include:
Gorilla Trekking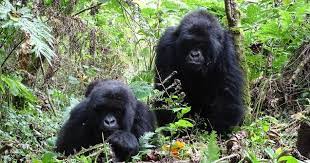 Being home to the endangered gorillas, treks to see gorillas is the number one travel activity done by most travelers to Volcanoes National park. In 2017, Volcanoes Park transformed into a luxury gorilla destination following the double increase of gorilla permit prices from $750 to $1500 each permit. The park has 10 habituated gorilla families available for trekking. The gorilla groups in Rwanda include Susa A, Agashya, Sabyinyo, Umubano, Titus, Karisimbi, Hirwa, Kwitonda, Bwenge and Ugenda gorilla groups among others. Each gorilla family is visited by eight travelers, which guarantee availability of 80 gorilla permits per day. The permit allows you to spend an hour with the endangered gorillas for an hour. Gorilla tours in Rwanda range from 1 day trek to over 10 days depending on the traveler's interests and available time.
Golden Monkey Trekking
Golden monkey trekking is yet another interesting activity in Volcanoes National park. RDB has habituated 2 golden monkey communities to ease the trekking experience. Each permit costs $100, which makes it quite affordable for most travelers even those on budget.
Volcano hiking
Volcanoes National Park shelters two extinct volcanoes, which are Mount Bisoke and Mount Karisimbi. These offer you lifetime volcano hiking experience for travelers seeking for adventure. The forested lower slopes of both volcanoes shelter the endangered gorillas and other primates. The 2 Days Mount Karisimbi hiking offers you chance to conquer this tallest volcano, which stands at 4,507 meters above the sea level. On the other hand, Mount Bisoke (3,696m) can be hiked in one day, which give travelers short hiking adventure. Lets Go Tours Rwanda helps you arrange customized Rwanda hiking trips to Karisimbi and Bisoke at affordable rates.
Dian Fossey Grave Yard Hike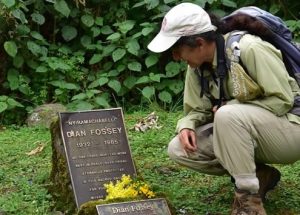 Do not miss hiking to the graveyard of Dian to commemorate her efforts towards the conservation of mountain gorillas in the Virunga Massif. Dian Fossey was an American primatologist who lost her life to poachers in her campaign to save gorillas that were almost extinct in the area.
Bird watching
Volcanoes National park is home to over 180 bird species, which make it a haven for birders. Some of the notable birds in VNP include Red-backed shrike, Bateleur, Blue Spotted wood dove, Baglafecht weaver, Cinnamon-chested bee-eater, African Long eared owl, Ruwenzori Apalis, Archer's robin-chat, Handsome francolin, Strange Weaver, Ruwenzori Nightjar, Dusky Crimson wing and Brown necked parrot among others. June to August is the best time for bird watching in Volcanoes National park
In conclusion, the expansion of Volcanoes National Park is a great initiative as far as gorilla tours in Rwanda are concerned. Be part of this initiative, contribute and let work together for sustainable gorilla tourism in the Land of a Thousand Hills.