Book customized Congo safaris  with Lets Go Tours Rwanda! We offer you tailormade Congo gorilla tours to Virunga National Park and also trips to trek eastern lowland gorillas in Kahuzi Biega National park. Given the fewer tourist arrival, safaris to the Democratic Republic of Congo offer visitors one of the most rewarding authentic African Adventures. Your Congo tours also entail mount Nyiragongo hiking experience. Previously, Congo safaris have been greatly  hindered by insecurities especially in Virunga National Park home for the endangered mountain gorillas. However, Lets Go Tours Rwanda confirms restored peace  in Congo which guarantee travelers safety on their Congo gorilla Safaris. 
Explore some of our featured Congo gorilla tours tailored to suit specifically for you! Feel free to contact us at safaris@letsgotoursrwanda.com
Customized Congo Gorillas & Nyiragongo Hiking Tours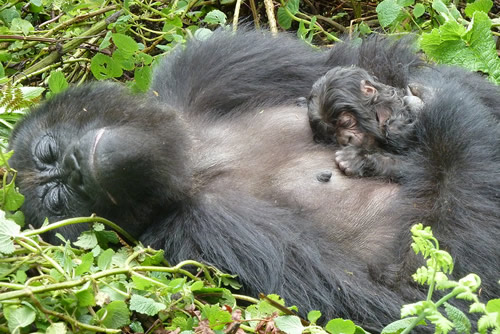 Be part of this guided 5 Days Congo gorillas & Nyiragongo volcano hiking safari with Lets Go Tours Rwanda. Enjoy this 5 Days Congo Adventure Safari. Read More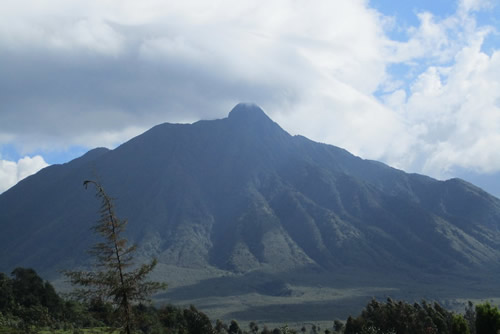 This 7 Days Rwanda & Congo safari offer you chance for gorilla trekking in Volcanoes Park and hiking the active Nyiragongo volcano. Discover Rwanda & Congo on this 7 Days combined safari. Read More
5 Days Congo Double Gorilla Trekking Adventure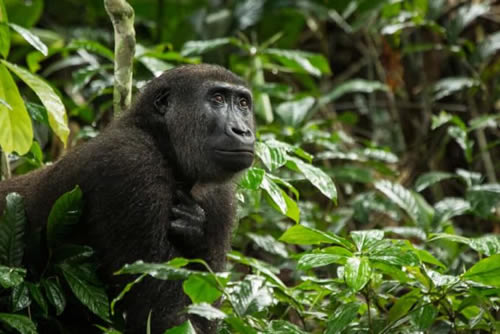 Customized 5 Days Congo double gorilla trekking safari with Lets Go Tours Rwanda. Enjoy 2 treks to see mountain gorillas in Virunga & Lowland gorillas in Kahuzi Biega Parks. Read More
Top Things to See & Do in Congo
Lets Go Tours Rwanda  takes you to explore the hidden gem in the Democratic Republic of Congo. The country is blessed with numerous magical attractions which you should not miss on your Africa safari. Among the top things to see and do in the Democratic Republic of Congo include:
Mountain Gorilla Trekking
Visit Congo mountain gorillas in Virunga National Park located in Eastern Congo.  Virunga Park was established in 1925 making it the oldest African Park worth visiting. 8 gorilla families have been habituated into this park and are open  to visitors. Gorilla groups in Virunga are Kabirizi, Lulengo, Humba, Mapuwa, Rugendo, Nyakamwe, Bageni and Bageni. Each family is visited by  a group of 8 travelers hence 64 gorilla permits available per day. Interestingly, a Congo gorilla trekking permit costs $450 compared to $1500 in Rwanda and $700 in Uganda. Congo is therefore a best gorilla safari destination for budget gorilla tours! Lets Go Tours Rwanda helps you to book Congo gorilla permits and arrange customized gorilla trekking packages to suit your budget and time. The 3 Days Virunga gorilla tour is the shortest package to trek Congo mountain gorillas
Mt Nyiragongo Hiking
Nyiagongo Volcano hiking is a not miss on your African safari to Congo. YES, don not miss to climb up to the summit of the active volcano whose peak shelters the world's largest lava lake.  The 3 Days Nyiragongo hike is the best package for this experience.  You will spend a night on the slopes of the volcano to witness the glowing lava clearly seen at night. Travelers intending to hike Nyiragongo Volcano are advise to be be physically fit and mental ready to deal with this strenuous adventure. Also, remember to carry warm jackets and sweaters for cold nights at the summit of the Volcano
Eastern Lowland Gorilla Trekking
Visit Kahuzi Biega National Park to meet up with the endangered eastern lowland gorillas in the jungle.  These primates roam on the slopes of the two dormant  hills of Kahuzi and Biega after which the national Park was named. Lowland gorillas are the largest gorilla specie in the wild worth visiting! Book our  3 Days Eastern Lowland gorilla trek  to enjoy this lifetime experience with Lets Go Rwanda Tours.