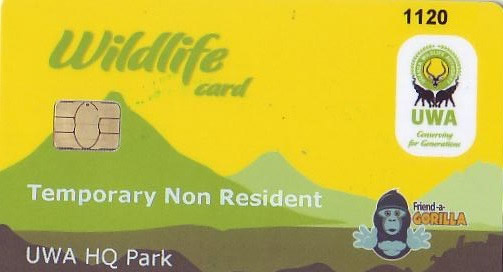 Gorilla trekking comprises of hikes through thick undergrowth in search for habituated mountain Gorillas to have a face to face interaction with them. It's no secret that cost of Gorilla trekking is what runs in the mind of every traveler that wants to involve in this great wild experience with the Gorillas. Gorilla trekking happens in three countries Uganda, Rwanda and the DRC and all these countries charge differently for this activity. Visitors will be required to have purchased Gorilla permits to be allowed to have a face to face encounter with the Gorillas in their natural habitat.
A gorilla permit in Uganda is charged $700 per person for foreigners, $600 per person foreign residents and 250,000 Ugx for Ugandans and all East African community citizens. Gorilla habituation is charged $1500 per person for all that want to engage in this adventure.
Rwanda Charges $1500 per person for their gorilla Tracking permit. Their charges are general for everybody whether citizens or foreigners. This is explained by their conservation standards that beats every other in the region.
DRC charges $400 per person for foreigners and $200 for the citizens. The little charge compared to others is meant to encourage travelers to visit Congo for Gorillas after a long period of instability. Lets Go Tours Rwanda is your reliable gorilla safari company for customized gorilla safaris, booking tips and travel guide.
How to Acquire a Gorilla Permit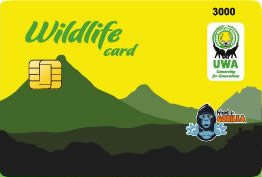 For those going to track Gorillas in Uganda, you can acquire your Gorilla permit from Uganda Wildlife Authority a government body that was given the mandate to manage wildlife. The permits are bought through registered local travel agencies in a period of 3 months and above to the travel date. Rwanda Development Board is the responsible body in Rwanda to sell out Gorilla permits through local travel agencies and direct purchase from the board. The purchase of the Gorilla permit earlier acts as guarantee for you to meet the habituated Gorillas in your desired time in the future.
What is covered in the Gorilla Permit?
Apart from just tracking the Gorillas, a gorilla permit covers particular costs like the Park entrance fees, Government taxes, a full time English speaking guide and a gorilla trekking certificate. After tracking the Gorillas, everyone who participates is given a certificate in appreciation for taking part in the conservation of the endangered mountain gorillas.
Other expenses like accommodation, meals, drinking water, porter, tips and all the tracking items like hiking shoes are not part of the package.
How many permits are available every day?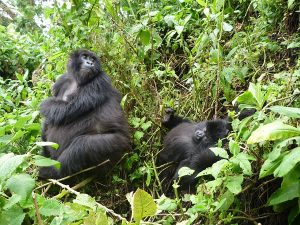 A standard number of only 8 people are allowed to visit a gorilla family every day for 1 or 4 hours for Gorilla tracking and habituation experience respectively. This means that 8 permits are available every day for gorilla habituation experience and 8 permits for every Gorilla group. This is a standard number for all Gorilla destinations in Rwanda and Uganda. Travelers must book their Gorilla permits at least 4-6 months or more to the tracking date. The demand for gorilla permits is normally so high during the dry months of the year requiring you to book much earlier before the tracking date. The dry months are normally between December to March and June to September. The other months are generally rainy and the bookings are slightly fewer than the dry period. This however does not guarantee availability of the permits during low season, you must book early enough to avoid missing on this great experience.
How do I cancel a gorilla permit?
Tourists must understand that the cancellation policy is set by the government authorities and each travel agency has their policy based on the government standard. The money paid for Gorilla permits is paid to government which means that travelers must not think that their money is held up by the travel agency.
Communities benefiting from gorilla activities
Communities that live in the neighborhood of the gorilla parks are great stakeholders in the conservation of the mountain Gorillas. Most of these people are former poachers who have reformed and are now helping in the conservation of the mountain Gorillas. For the case of Uganda 10% of the total cost of a gorilla permit is normally given to the community as a way of giving back to them.
Conclusively therefore, wide knowledge of gorilla trekking cost in Uganda, Rwanda and the Democratic Republic of Congo is very essential for anyone booking a gorilla safari in Africa. Check with Lets Go Tours Rwanda for more details on costs, permit bookings and customized trips.