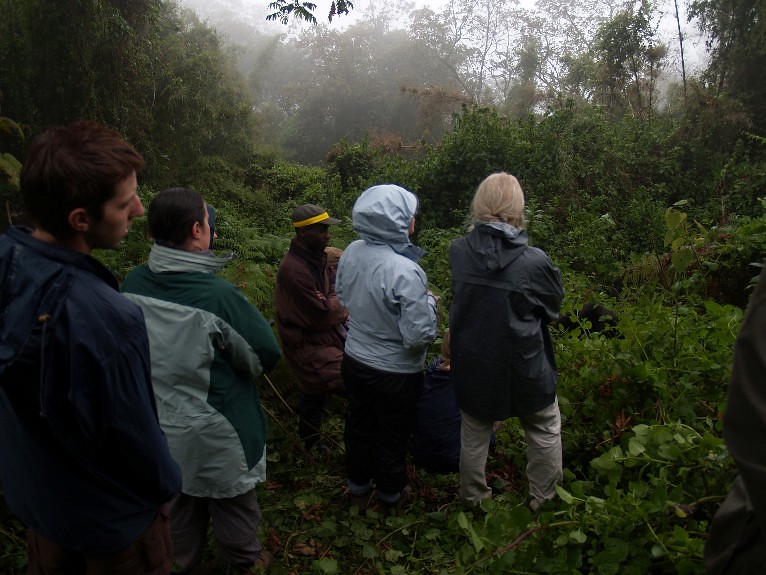 Trip overview
Book a customized 3 Days Uganda gorilla tour to  Bwindi Impenetrable Forest National Park. Located in south western Uganda in Kable district, Bwindi forest is home to the highest gorilla population in the world sheltering over 500 mountain gorillas. Bwindi Forest  National park has gazetted in 1991 but was officially opened for travelers in 1993.  The park is bisected into four regions Buhoma in the north, Ruhija in the East,Rushaga and Nkuringo in the south.  Uganda Wildlife Authority has habituated 17 gorilla families for trekking in Bwindi Impenetrable Forest.  Uganda gorilla groups in Bwindi Forest include Bitukura, Habinyanja, Nkuringo, Mubare, Nshongi, Christmas, Katwa, Oruzogo, Mishay, Kahungye, Kyaguliro and Busingye among others. The high number of gorilla groups in Bwindi forest grantees availability of permits compared to other gorilla parks in Rwanda and Congo. Mountain gorilla trekking is the major tourist activity for most travelers visiting Bwindi. Each gorilla permit in Uganda costs $700 for foreign non residents, $600 for foreign residents and UGX 250,000 for East African citizens. If you want to spend more time with gorillas, Bwindi Forest National park offers the experimental gorilla habituation  experience at $1500 allowing you to spend four hours with wild gorillas in the jungle. Bird watching, nature walking and a visit to batwa pygmies are other interesting activities you can do in Bwindi Impenetrable Forest National park. The park is roughly 8-9 hours drive from Entebbe /Kampala. However, you can book Kigali to Bwindi gorilla trekking safari which takes roughly 5 hours drive saving you long hours of driving. Rembr to carry hiking oots, gardening gloves, hat, sunglasses, rain jacket, scarf, insect repellents, bottled drinking water, toiletries and first aid  kit when visiting Bwindi Forest.  Due to the thick forests, gorilla trekking in Bwindi is best done during the dry season (June, July, August, September, December, January and February). Lets Go Tours Rwanda takes you to visit Uganda gorillas in Bwindi Forest in 3 Days
Trip Summary
Day 1: Pick up from Hotel in Entebbe / Kampala – Drive to Bwindi Forest NP
Day 2:Mountain gorilla trekking & batwa community tour
Day 3:Departure
Detailed Itinerary
Day 1: Transfer to Bwindi Forest NP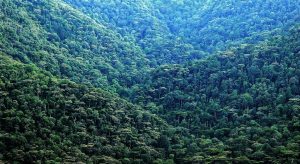 After your morning breakfast, Our company tour guide will be ready to start off your long drive to Bwindi Forest NP; driving south west, take in the beautiful scenery views of the Kigezi Highlands of kisoro district as you head to Lake Bunyonyi – a birders' paradise. Proceed with your drive to Bwindi NP. Dinner and overnight at Bwindi Jungle (Budget / Midrange,), Chameleon Hill / Mahogany springs (luxury).
Day 2: Mountain Gorilla Trek and Batwa Pygmies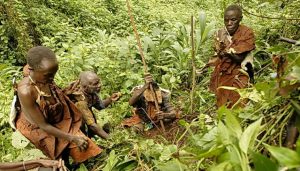 Rise early, enjoy your breakfast and assemble at the park offices for morning briefing on the trekking guidelines before embarking on this wonderful expedition through the thick dense canopy forest of Bwindi. Usually, it takes about 30 minutes to several hours to encounter the mountain gorillas; but once got, enjoy an hour with them before retrieving to the starting point (for Certificates of Participation) before retrieving your lodge. Later in the afternoon, head out for the Batwa pgymies tour for a clearer understanding of their culture. Dinner and overnight at Bwindi Jungle (Budget / Midrange,), Chameleon Hill / Mahogany springs (luxury).
Day 3: Return to Kampala and Departure
Enjoy your breakfast and get ready for your transfer back to Kampala; reaching in the evening for drop off at either a hotel or Entebbe International Airport for departure flight.
END OF TOUR
Tour Inclusions
Gorilla permit
Full time English speaking guide
Accommodation &meals
Bottled drinking water
Miscellaneous
All activities included in the itinerary
Government taxes
Ground transport
Tour exclusion
Alcoholic beverages
Tips
Porter's fee
Extra activities not included in the itinerary
Personal expenses
What you need to know
A tour in Uganda offers you a safe, friendly country with plenty of wildlife unique to only Ugandan national parks. gorilla trek Bwindi Gorilla trekking is the couture's trade mark, and for all tourists who have taken park, a trek to the gorillas in Uganda is incomparable to any adventure- Its magical, emotional, wonderful.
Quick Guide on Bwindi National Park
Bwindi hosts the highest number of mountain gorillas in central and east Africa, with a total number of 13 habituated gorilla families / groups and 2 groups available for gorilla habituation in Rushaga sector of Bwindi forest. Bwindi impenetrable forest is home to numerous other wildlife which you may come across during your trek like forest elephant, chimps, monkeys. gorilla trek Bwindi
All gorilla tours are guided by well trained professional park guides, ready to answer all your questions! All groups of 8 tourists who set out to trek for a gorilla family are escorted
When To Go
Gorilla tracking in Bwindi runs all your round with 2 seasonal discounts on gorilla permits. During the dry / peak seasons (December – March, June – October) permits go for $600 and in the low seasons (April, May and November) gorilla permits go for $450. Its advisable to book your trekking permit in advance.
All revenue collected from gorilla permit sales goes back into mountain gorilla conservation projects like medical, security, habitat protection research and its put to very good use looking at the current state of mountain gorillas
Chances of finding mountain gorillas are 100%, and if you don't find them, you have a right to go back the next day for free!
The gorillas are habituated and hence, are very relaxed with human presence and keep doing their day to day activities without any threat from the visitors.