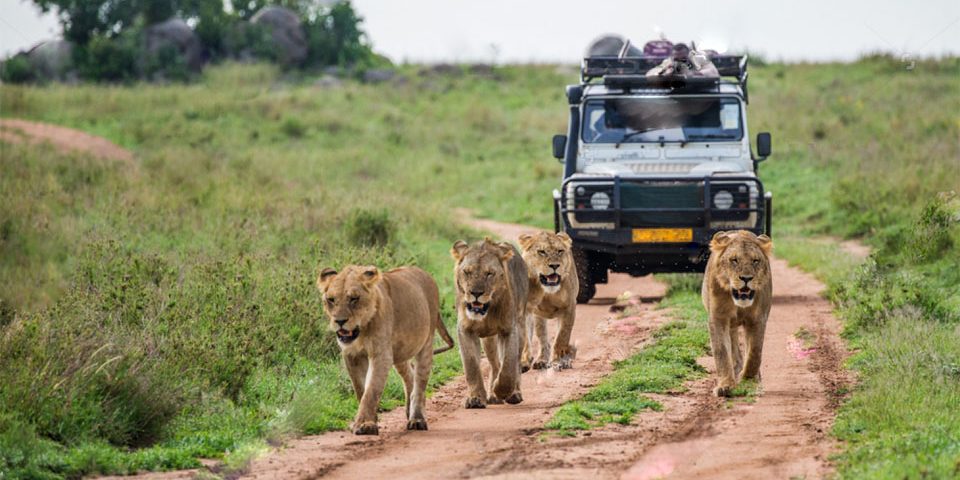 When planning a Uganda safari, the costs or prices do matter a lot. Often, visitors ask how much does a safari in Uganda cost? There is no standard cost for a Uganda safari tour. The costs do vary depending on different factors; activities tourists wish to engage in while at the destination, length of stay, season, accommodation, transportation, etc.
Unlike Tanzania, Zambia, Botswana safari destinations where flights can be done directly to National Parks/Reserves, in Uganda, most packages combine driving and flying in safaris. In general, Uganda is stunning and truly one of Africa's top destinations with 10 scenic National Park and numerous Reserves each offering distinct experiences.
Factors that influence Uganda safari costs with Lets Go Tours Rwanda
Kind of activity
Different Uganda safari activities have their own rates; gorilla trekking, chimpanzee tracking, gorilla habituation or chimpanzee habituation, golden monkey tracking, mountaineering. Entry to Uganda National Parks to engage in anyone of these exceptional activities requires you to have valid permits and spend at least 3 days or more to have ultimate experience.
Chimpanzee, gorilla and golden monkey permits costs
As of 2022/2023, valid gorilla permits are open for booking at USD700 per person- this is what foreign non-residents pay, USD600 is for foreign residents and Ugandans + the rest of the East African citizens 250,000shs. Gorilla habituation which guarantees 4 hours of face-to-face encounter with mountain gorillas slightly costs higher -permits for habituation cost USD1500 per person.
Kibale magical chimpanzee trekking experiences are enjoyable if you have valid chimpanzee permits. As of June 2022, the chimpanzee permits for Kibale National Park, Western Uganda cost USD220 per person. The interesting bit about gorilla or chimpanzee permits is that they include not only one hour of magical interaction with great apes, but park entry fees, park ranger guide services. At the end of the normal permit activity like gorilla trekking, you get a certificate.
Unlike one hour while on normal gorilla trek, on guided gorilla habituation, there is a long day of exploring the thick vegetation and 4 hours is what a visitor spends face-to-face with mountain gorillas, taking pictures, learning how they behave etc.
How to book permits in Uganda? Whether you are considering visiting Uganda for gorilla trekking or chimpanzee tracking, the simplest way to book permits is by contacting your safari expert on ground. For all chimpanzee or gorilla permit bookings, our team is always ready to assist you secure them without you traveling to Uganda Wildlife Authority (UWA). Booking permits is a long process involving several steps to have the permit secured but we go through this on behalf of our clients.
It should also be noted that all Uganda safari parks have different activities for tourists to engage and cost differently. 10 National Parks, 12 reserves and other protected areas are all in Uganda and they are managed by UWA. 10 National Parks in Uganda: Lake Mburo National Park, Queen Elizabeth National Park, Bwindi Impenetrable National Park, Mgahinga Gorilla National Park, Mount Elgon National Park, Kibale National Park, Murchison Falls National Park, Rwenzori Mountains National Park, Semuliki and Kidepo National Parks.
Other than gorilla trekking and chimpanzee tracking, other Uganda safari activities to engage in include game drives, birding, nature walks, hiking, biking, white water rafting, rock climbing, bungee jumping, etc.
Length of Uganda safari
Long and short Uganda safaris do cost differently. Short Uganda trips often range from 1 day to 4 days and usually allow tourists at least 1 National Park and 1 or 2 tourist activities. Unlike short trips, long safaris range from 5 days to more and you have plenty of attractions to visit and different activities to be part. The fewer days you spend attract low cost unlike when you are on 20 days Uganda safari. Different tour operators craft a package costing differently from each other.
Number of visitors
The Uganda safari cost differs significantly depending on how many tourists are undertaking the same trip. The final rate for Uganda safari does increase with an increase in visitor number. This means, different things have to be put together including transportation, accommodation, tourist activities, etc. The amazing bit about it is that there are some costs that are shared meaning, you can cut down on costs.
If you are considering going for gorilla trekking in Bwindi Impenetrable National Park or Mgahinga National Park, your Uganda safari may cost you USD3000 to 5000. But this may depend on whether you take a flight or ground travel to connect to the park, other activities included and kind of accommodation for overnight stay.
A short Uganda trip inclusive of gorilla trekking may cost from 3000 to 4000 per person. Gorilla trekking combined with other activities such as chimpanzee trekking can cost from 5000 to 7000 per person. Gorilla trekking can be done alone or combined with activities from other destinations like Kibale National Park, game viewing in Queen Elizabeth National Park, Murchison Falls National Park or Lake Mburo National Park.
If you are combing many parks like 4 (Queen Elizabeth National Park, Kibale, Murchison Falls, Bwindi etc plus Kampala/Entebbe, your budget may go slightly higher about USD7000 per person.
When to travel
The season also plays a big part in Uganda safari costs. The costs tend to shoot high during the peak season unlike low season. During the peak season, most accommodation facilities are occupied and rates tend to hike unlike during low season when discount offers are provided as a way to allure clients.
Accommodation costs
A chain of accommodation options exists in Uganda (budget, midrange and luxury options). These exist in different Uganda National Parks, Reserves and they all come with their own rates. You can find a good hotel or lodge at USD100 to USD500 and this means that you can have a budget or midrange/luxury accommodation.
Transportation
Accessing your destination is key and a means to get there all come at a cost. A 4×4 Land Cruiser costs different from a 4×4 Toyota Rav4. Also, en-route meals should be put into consideration when planning any Uganda safari.