3 Days Nyiragongo Volcano Hike Congo; Nyiragongo Mountain (3470m) is situated within the Vitrunga National Park bordered by Goma town and Lake Kivu of Rwanda. Hiking to the top of Nyiragongo, rewards visitors with wonderful clear views of the active volcanic mountain. It's active lava often erupts which is quite fascinating to witness yet very risky. Enjoy this guided 3 Days Nyiragongo Volcano hike with Lets Go Tours Rwanda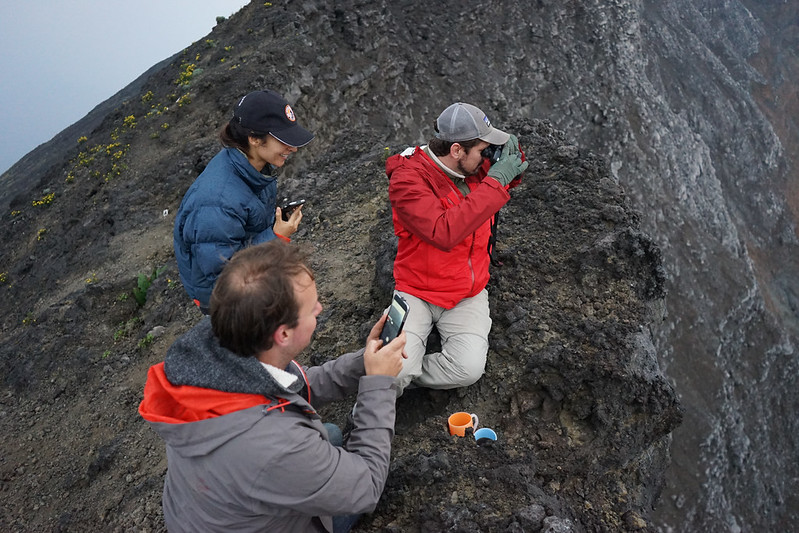 Itinerary
Day 1: Transfer to Lake Kivu
You will be received and welcomed by our company guide at Kigali International Airport and later transferred to Lake Kivu; driving southeast of Rwanda, take in the beautiful views of the rolling hills of the country side in thick green vegetation, en route stop over at the Nyanza King's Palace and Murambi Genocide Memorial Site among others, bringing you to Lake Kivu shores in the evening. Dinner and overnight at Lake Kivu Serena hotel (Luxury), Palm Gardens Resort (Midrange), Paradise Marahide (Budget)
Day 2: Nyiragongo Hike
Have breakfast and set off for Nyiragongo base mountain base in Congo at Kibati Mount. Upon arrival (7:00am), head to the headquarters for registration and briefing on the hiking exercise.aThe hike to the top lasts between 6 -8 hours with 4 breaks depending on one's experience and capability. At the top of the volcano, take in the beautiful views overlooking the Virunga region. Dinner and overnight at the top of the Nyiragongo mountain.
Day 3: Descend the Nyiragongo Mountain and Departure
Rise to the humming birds and get ready for your hike down the Nyiragongo, on touching the base, check at the offices for registration and proceed with your road trip to Kigali for drop off at either a hotel / airport.
END OF TRIP