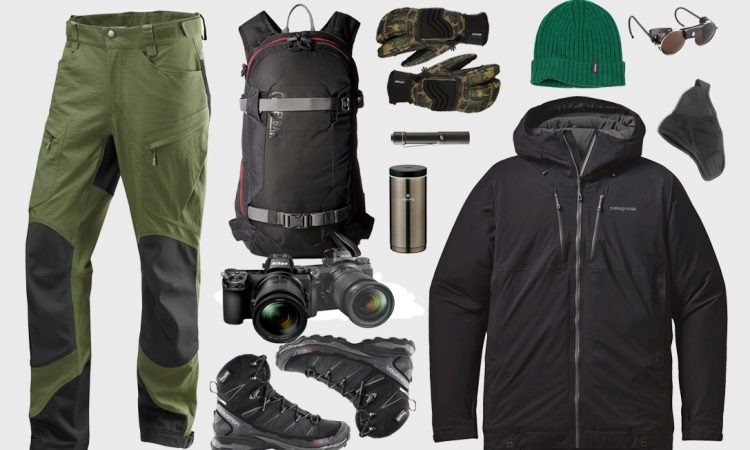 What should you wear for gorilla trekking? How you plan to dress does matter a lot when it comes to gorilla tracking in Uganda, Congo and Rwanda. When choosing the dress code, make sure that it blends with nature and locals' cultures are respected. Also, be mindful of the landscape of gorilla trekking destinations – mountain gorillas live in montane areas and how/what you pack is slightly different from that of normal safaris to see the big five game in the savanna grassland parks. Guide on what to wear for gorilla trekking tours in Uganda, Rwanda and Congo for a peaceful and enjoyable gorilla trek experience arranged and guided by Lets Go Tours Rwanda
For all gorilla safaris in Uganda or Rwanda, it is important to pack-right or wear the right attire. Our recommendation;
Waterproof hiking/trekking boots
Gorilla trekking takes hours and long distances navigating through the thick forests, steep slopes. At times the gorilla habitat/forest trails can be muddy due to rains and these come with their own challenges. Find good hiking or trekking boots with good traction/grip and when walking, they should support your ankles. This can allow you enjoy your trek free of difficulties even when you bump into muddy ground or if you step on thorns.
Long sleeved shirts
Long-sleeved shirts are essential when it comes to gorilla trekking in Uganda, Rwanda or Congo. The long-sleeved shirts you carry should dry faster and should protect your hands from scratches, biting insects, etc. Avoid short-sleeved shirts because they expose your body to so many things while you will be tracking mountain gorillas.
Trousers
Find good trousers that are suitable for hiking or navigating through the thick forests and steep slopes of Bwindi Impenetrable National Park or Volcanoes National Park/Virunga. Trousers are recommended because they can protect your legs from thorns, nettles and during actual visit to see gorillas, you will be required to tuck them into trousers. This is to prevent any crawling insects from accessing your legs while on gorilla trek.
Rain jacket or poncho
Gorilla trekking is conducted in the tropical rain-forests and rains here are just unpredictable. Not to be taken unaware, a poncho or waterproof rain jacket should be a must have. Find a light poncho/rain jacket and it should be easier to fold into your daypack.
Hat
A good wide-brimmed hat is essential for gorilla trekking for covering your head from sun heat. If you are visiting Uganda or Rwanda for gorilla trekking during the dry season, a hat is really needed. You can come along with or purchase one at the craft shops while in Uganda, Rwanda or Congo.
Sturdy gardening gloves
Strong gardening gloves are essential for any plans to go gorilla trekking. They should be worn to protect your hands from tree branches, vines or itchy plants when touched as well as nettles.
Sweater
A warm sweater is key when it comes to all gorilla safaris. At night and early mornings, it can become cold. Temperatures often drop to 10 degrees Celsius in gorilla trekking destinations such as Volcanoes National Park/Bwindi Impenetrable National Park. In some lodges, you may find fireplaces or hot water bottles to keep you warm all night.
Long cotton socks
Pair of socks comes handy on gorilla trekking in Uganda or Rwanda. You are supposed to wear them, tuck in the trousers to prevent insects from access your legs. Like other clothing, find environmentally friendly socks and avoid bright colors.
Luggage bag
Luggage safari bags are essential when it comes to gorilla safaris. Find something compact but accommodates all your items required on gorilla trekking in Uganda, Rwanda or Congo. Avoid again bulky stuff, pack lightly to ease your mobility while in the destination preferably get duffel safari bags.
Daypack
Handy daypacks play a significant part when it comes to gorilla safaris. Get waterproof daypack for carrying your valuable documents. This is good not only for gorilla treks but also for game drives, guided nature walks, hiking safaris or chimpanzee tracking safaris in Kibale National Park, Nyungwe Forest National Park.
Money belt/bag
Money bags are essential because they help visitors keep safe their money. Find a good money belt cotton made. When wearing, make sure it isn't visible to public because it exposes you to thieves. The money bag is mainly to help you keep safe your cash while in the destination like Rwanda, Congo or Uganda for gorilla trekking.
What else to pack for gorilla trekking in Africa?
Insect repellents
Visiting gorillas isn't done in usual environment but in the jungles. These areas inhabit all kinds of creatures including mosquitoes, tsetse flies. Not to suffer from bites of insects, an insect repellent is key on gorilla trekking safari. You may also opt for citronella soap to serves an insect repellent or soap and it is even an anti-bacterial.
Sun blocker cream
A sun blocker cream is required to ensure that your face/eyes are well-protected from the hot equatorial sun.
Camera
Cameras plus other accompanying gear are essential for photography when you have finally bumped into a gorilla family. Extra batteries should be part of your pack to replace the original one when it runs out of power. Extra camera memory card is as well needed just in case the one in the camera becomes full.
First aid kit
First aid kit caters for the injuries while you are in the forest searching for a family of gorillas assigned to you. This should contain bandages, plasters, ligaments, pair of scissors and more.
Prescribed medicine
Consult your medical personnel to get tablets for malaria and other illnesses. This can save you while at the destination because in the remotest areas, you may not find a hospital. These facilities exist in urban centre also a little far from the lodges in the parks where you will be for gorilla tracking.
Visas + other border crossing fees
Note gorilla permit costs don't include visas but your travel agency or company can assist you process one. Visas are essential as they give you permission to cross borders to another country. You can process a Uganda or Rwanda visa (at USD50) or take the East African tourist visa -costing USD100 and it allows you visit 3 countries: Kenya, Rwanda & Uganda.