History of Mountain gorilla conservation and gorilla tourism in Africa goes as far as 1990's with a great loss in the lives of mountain gorillas that they had neared their extinction in the world, Arras!, thanks to the great works of Dian Fossey, an American scientific Researcher and activist who brought the awareness for the protection and conservation of mountain gorillas to light.
This led to the formation of the International Gorilla Conservation Programme (IGCP), a joint initiative of the African Wildlife Foundation (AWF), Fauna and Flora International (FFI), and WWF.
These through their various established measures and regulations such as; promoting environmental awareness and educative initiatives, restoration and management of wildlife projects, promoting anti poaching measures and also providing reasonable good pay salaries to park and game rangers protecting the national parks among others, have all contributed to the healthy and safe lives of mountain gorillas.
In the world today, there's a drastic rise in the number of the existing mountain gorillas widely spread through Rwanda's Volcanoes National Park, Congo's Virunga National Park and Uganda's Mgahinga and Bwindi Forest National Parks.
Among the established regulations and measures are the gorilla trekking rules and guide lines; aimed at protection and safety of both mountain gorillas and the human visitors / tourists within their natural vicinity.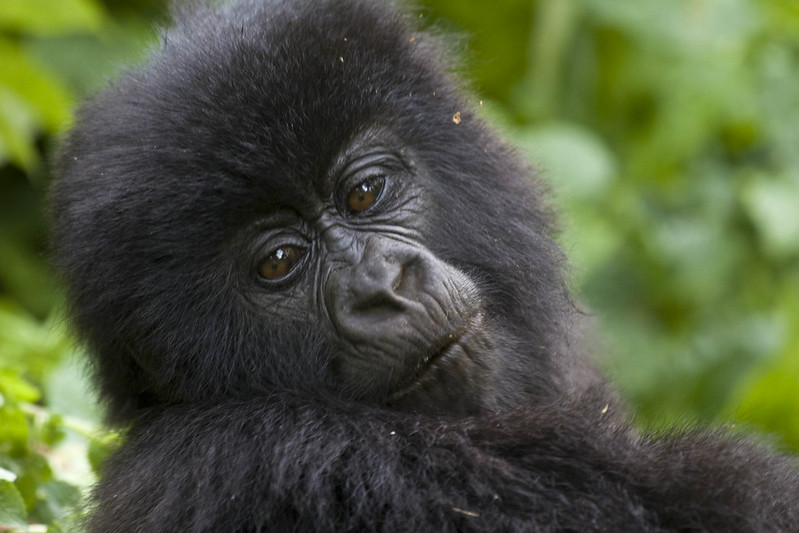 Are mountain gorillas safe for tourism?
It should be noted that mountain gorillas are a very vulnerable species of wildlife that can easily break down once contracted with some common human diseases like cough, flu, diarrhea etc . It's therefore very important to keep them from contracting these sicknesses from the human rangers and tourists.
The set of regulations provided below is basically for the survival of mountain gorillas;
Only 8 visitors are allocated to a single gorilla family group in a day so as to avoid disturbing the gorillas and also to limit their risk of exposure to human diseases.
When setting out for the hike ;visitors are reminded to was their hands before visiting the mountain gorillas.
During the hiking expedition, visitors are always required to keep at low voices while in the natural vicinity of the mountain gorillas as this helps minimize disturbances that may be caused to the gorillas.
Tourists are always reminded to keep the forest / national park as clean as possible and therefore not allowed to dispose off any kind of rubbish in the park.
During the hike, it's also very important that the tourists follow the trails previously used by the gorillas as being guided by their ranger guides.
On meeting the mountain gorillas, tourists should always follow the instructions of the guides so as to avoid being attacked by the giants.
Once you have met the gorillas, all human visitors are requested to keep at a distance of 7 meters away from the mountain gorillas and also avoid touching them even when they come close up to you so as to keep them calm and also minimize their risk of contracting human diseases.
Once with the mountain gorillas, avoid unnecessary movements and also talk at low voices to avoid disturbing the animals or even scaring them away.
Visitors should not drink or eat from the locality of mountain gorillas to avoid the temptation of dropping rubbish in the park or even releasing from the forest.
Visitors should note that mountain gorillas are still wild animals and incase they charged at them, they (tourists) should follow their guides' example; slowing bowing down, avoiding direct eye contact with the giants and wait for them to calm down); avoid running off as this may cause them to attack you.
When taking photographs and videos, visitors are reminded to always use low flash light cameras to avoid scaring off the giants or even disturbing their peace.
Tourists spend a maximum of an hour with the mountain gorillas but once showing any signs of agitation before this period, the visit is always ended soon so as to avoid disturbing these creatures.
Tourists are always requested to avoid trekking for the mmountain gorillas when feeling sick with contagious diseases like cough, flu and even diarrhea among others.
Incase one needs to cough/ sneeze, it's important they cover their mouth and nose and look away from the animals to avoid contracting diseases to the gorillas.
In case nature calls, one should ask for the help of the ranger guide, dig up a deep hole and have it filled up with oil after use.