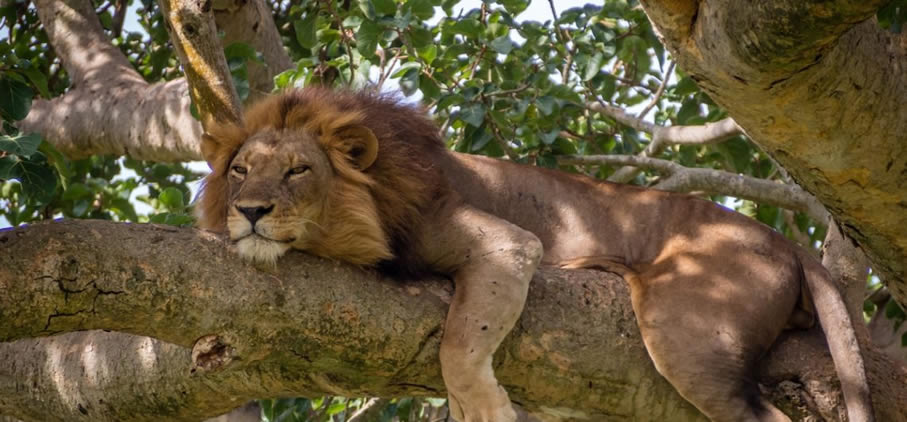 Located in western Uganda striding the equator, Queen Elizabeth National Park is Uganda's second largest and popular National Park. Established in 1952, Queen Elizabeth National Park was initially called Kazinga Channel National Park until the visiting of the Queen of England that led to the renaming of the park after her "Queen Elizabeth". The park spreads over 1,978 square kilometers of land sheltering a widest variety of wild animals in the Pearl of Africa. The park is comprised of savanna grasslands; cater lakes, wetlands, woodlands and forests, which serve as food and habitation for wild animals and birds. Uganda Tourism statistics show that Queen Elizabeth National Park is one of Uganda's most visited parks. In 2006, The International Unions for the Conservation of Nature (IUCN) designated Queen Elizabeth national park as a "Lion Conservation Unity" and lion tracking is one of the experimental experiences, which take place in this savannah park. Explore all about Queen Elizabeth National Park with Lets Go Tours Rwanda.
Attractions and activities in Queen Elizabeth national park
The park offers a variety of magical travel activities and attractions to do and see which reward travelers with lifetime experiences. Whether you want a relaxed or adventure experience, Queen Elizabeth National Park has something best for you!
Game Viewing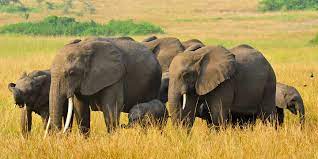 Game viewing is the most done travel experience in Queen Elizabeth National Park. Explore four of the big five game which call this savannah park home. Uganda Wildlife Authority has scheduled morning, day and evening game drives to offer you great chances of game viewing with no limit. Very early morning game drives before sunrise are highly demanded since they give you great views of many wild animals actively hunting, grazing and browsing before they retire for day rests. Expect to see lots of wild animals, which include Elephants, Lions Leopards, African Buffalos, Uganda Kobs, Waterbucks, Warthogs, Topis. spotted hyenas, crocodiles and Giant Forest Hogs among others. You can also choose to do a full day game drive, which entail bush breakfast and picnic lunch with wild animals in the wilderness.
Boat cruising
A boat/launch cruise at Kazinga Channel is another interesting activity to do in Queen Elizabeth National Park. Enjoy a cruise on a 40 kilometers long Kazinga channel connecting Lakes Edward and George. The 2-3 hours cruise offers you exceptional bird and wildlife viewing experience. The Kazinga channel boat cruise is scheduled for morning and afternoon giving you chance to choose which time is suitable for you. The banks of the river shelters animals like crocodiles, hippos, monitor lizards, buffalos and hippos seen resting in the muddy riverbanks. Also, the river banks is home to a variety of bird which include Yellow K Billed stork, Hammerkop, African Kingfisher, African Jacana, Ibises, African Skimmer, papyrus gonolek and Malachte Kingfisher among others. The cool breeze and fresh air on Kazinga channel waters will give you a fresh feeling restoring your energies.
Bird Watching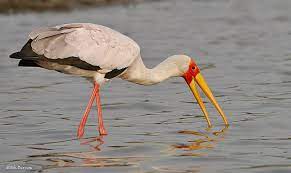 Queen Elizabeth National Park shelters the highest checklist of birds in Africa, which make it a best spot for bird watching. The savannah Park is home to over 600 bird species, which make it a birders paradise. Bird watching is best done during launch cruise and nature walks in the swampy or forested areas of the park. The notable birds in Queen Elizabeth national park include Swampy flycatcher, Collared pratincole, Pel's fishing owl, Palm nut vulture, shoebill stork, African finfoot, Palm-nut-vulture, African skimmer, African hobby, Pink blacked pelican, Broad billed roller, Rufous bellied heron, Caspian plover, White winged tern, Crab plover, Great White Pelican, White winged tern, Black rumped buttonquail, Grey winged robin chat, Red chested sunbird and Yellow throated cuckoo among others. The famous shoebill stork is rarely seen in the swampy areas of Ishasha. Regarding the best time for bird watching in Queen Elizabeth National Park late May to September is highly recommended while November to April is the best time to see migratory birds.
Chimpanzee trekking in Kyambura Gorge
Go chimpanzee trekking in the under ground forest of Kyambura gorge! YES, the gentle treks in this small forest offer you chance to meet your close relatives. The loud shouts of chimpanzees heard from a distance guide you on which direction to take saving you time and energy. You will spend an hour with the chimpanzee community to learn and experience their humanlike social behaviors. Besides chimpanzees, Kyambura gorge is home to red tailed colobus, black and white colobus, baboons and other monkey species plus birds. The streams of water flowing in this forest keep the environment cool and fresh.
Lion Tracking
Enjoy the experimental lion tracking experience in the savannas of kasenyi plains. The experience entails travelers searching for lions in the jungle to follow their footsteps and learn about their social life and wellbeing. Park rangers who set radio callers to trap the movements of the Lions track along travelers. Lion tracking experience is best for research travelers.
Visit crater lakes

Visiting crater lakes in Queen Elizabeth National Park is a not miss! The park is home to various crater lakes which include Lake Munyanyange home to the greater and lesser flamingoes, Lake Katwe where salt mining takes place, Lake Nyamunuka also called the animals hospital whose waters heal injured wild animals, and Lake Bunyampaka. You can take part in any local activity-taking place at the crater lakes for example salt mining at katwe.
Community tours
A community tour to any local communities within and adjacent to Queen Elizabeth National Park is an opportunity to meet and interact with the natives. The community visits expose you to traditional practices, customs, norms and beliefs. Enjoy local practices such as fishing, weaving baskets, preparing local foods and the like. Community tourism is an indirect support to local livelihoods. Endeavor to buy local crafts, baskets, hats and other locally made products to support families. Kasoga is one of the local communities visited in Queen Elizabeth National Park. Local people will also perform their traditional dances and songs welcoming you to their area.
Accommodation in Queen Elizabeth National Park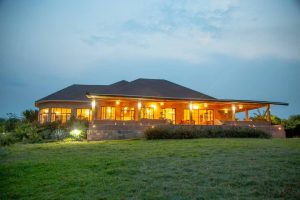 The park has both budget, midrange and luxury lodges providing excellent accommodation services to clients at affordable rates. The top places to stay in QENP include Mweya Safari Lodge, Kasenyi Safari Camp, Buffalo Safari Lodge, Elephant plains Lodge, Katara Safari Lodge, Ishasha Wilderness Camp, Enganzi Lodge, Ishasha Jungle Lodge, Aramaga Rift Valley Lodge and Ihamba Lakeside Safari Lodge among others. Al lodges are safe and comfortable with qualified staff to ensure quality and timely service delivery.
Conclusively, Queen Elizabeth national park is worth your visit. Contact Lets Go Tours Rwanda for a tailor made Uganda safari, visit Queen Elizabeth National park and enjoy the hidden gem in this popular park.