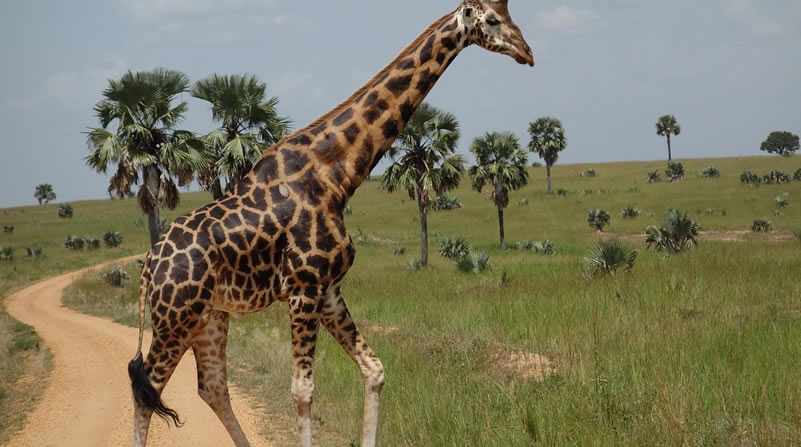 As known as Kabalega national Park, Murchison Falls National Park is Uganda's oldest and largest park located in northwestern Uganda. The savannah park spreads over 3840 square kilometers of Land sheltering a high concentration of wild and bird life. The Park was named after the mighty "Murchison Falls" in the heart of the park where the Nile River squeezes through a narrow gorge of seven meters dropping 43 meters down as the mighty falls. The rich in diversity and the strong falls are the key features Murchison Falls National Park. Districts in the borders of Murchison falls National Park include Kiryandongo, Masindi, Nyowa and Busia districts. Vegetation in Murchison Falls National park comprises of savannah grasslands, woodlands, wetlands, and riverine forests, which offer food and habitation for animals and birds in the park. In this article, Lets Go Tours Rwanda gives you a guide to explore Murchison Falls National Park, attractions, activities, best time to visit, accommodation and how to get there. The guide to Murchison Falls Park include:
What to see and do in Murchison Falls Park
The park has a long list of interesting things o see and do. Depending on your available time and interests, Murchison Falls Park offers it all you need on your Uganda safari.
Game Viewing: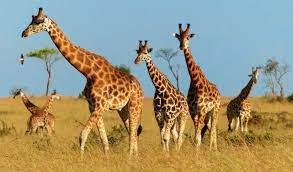 The fact that Murchison Falls National Park shelters the highest number of wild animals in Uganda, game viewing is the top done tourist activity in this open park. Go game driving in the morning, evening and night to have an encounter with wild animals in their natural habitats. The short open savannah grasslands will offer you scenic views of wild animals feeding and relaxing from a distance. Expect to see a variety of animals such as Giraffes, Lions, Leopards, Uganda Kobs, Elephants, Waterbucks, Warthogs, Jackson's Hartebeest, Hyenas, Elands, Topis, Oribis and Hippos among others. Night game drives are also conducted giving you chance to meet rare wild animals such as bus babies, civets and porcupines which feed at night.
Bird watching
Explore birds in Murchison Falls National park on our birding trips to this park. The park is home to over 450 bird species, which make it one of the best birding areas in the Pearl of Africa. Bird watching in Murchison Falls Park is best done on a boat cruise and nature walks through the swampy and forested areas of this park. The notable birds to see in Murchison Falls Park include Shoebill Stork, Abyssinian Ground Hornbill, Grey Crowned Crane, Black Headed Lapwing, Senegal Thick Knee, African Jacana, Piapiac, Goliath Heron, Palm nut Vulture, Swampy Flycatcher, Denham;s Bustard, African Quailfinch, Speckle Fronted Weaver, Black Headed Gonolek, Silverbirds, Malachite Kingfisher, and Blue Headed Coucal. Bird watching in Murchison Falls Park is at its best between January to March but November to April is your best time to see migratory birds in this Park.
Boat cruising
A launch cruise to the bottom of the mighty Murchison Falls is a lifetime experience you cannot dare miss in this Park. Enjoy a cruise to experience how the strong waters squeeze through a narrow gorge falling into a devil's cauldron. The boat cruise also gives you spectacular views of the park, birds and wild water animals seen on the banks of the Nile river. The launch cruise is scheduled for morning at 9:00am and in the afternoon at 2:00pm but both shifts are exceptional ad worth it. You will witness a permanent rainbow at the bottom of the falls best for photography
Hike to the top of the Falls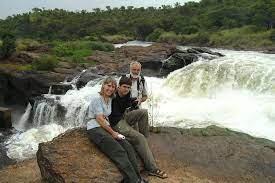 Enjoy a hike to the top of Murchison Falls National Park with Lets Go Tours Rwanda. The 45 minutes hike offers you scenic views of the stunning waterfalls, Albert Delta, the beautiful green savannahs and wildlife in the park. Observe the waterfall from above. The top of the falls also expose you to the mother nature of the wondrous seven meter gorge in which the strong Nile waters squeeze through forming the waterfall. The thunderous roar of waters as it hits on the river rocks is a magical feeling you will never forget. Hiking boots and a walking stick are highly recommended for an enjoyable hike to the top of Murchison Falls National Park.
Chimpanzee trekking in Budongo Forest
Go chimpanzee trekking in Budongo Forest for the ultimate primate encounter in Murchison Falls National park. Enjoy a face-to-face encounter with the endangered chimpanzees in the natural habitats, learn about their lifestyles, take pictures and enjoy this lifetime experience. Two chimpanzee communities have been habituated for trekking in Budongo Forest. This guarantee traveler's availability of 16 permits each day. The allowed time with chimpanzees is strictly an hour from the time you locate the endangered primates. All travelers trekking chimpanzees in Budongo forest must be aged 15 years and above. Besides chimpanzees, Budongo Forest is home to other monkey species such as Red tailed monkeys, Blue Monkeys, Night primate species, Black and White Colobus and Olive baboons.
Nature walks
Guided nature walks to the swampy and forested areas of Murchison Falls National Park offers you chance to explore the beauty of this old park. Follow the trails in the park on foot headed to specific points. The popular walking trails in Murchison falls Park include Rabongo Forest Trail, Top of the falls trail and Kaniyo Pabidi trail. You must be escorted by a ranger guide when going fro any of these walking trails.
Where to Stay in Murchison Falls National park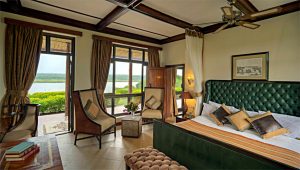 There are lots of accommodation facilities in Murchison Falls National Park offering budget, midrange and luxury lodging services to travelers. Examples of places to stay in Murchison Falls Park include Murchison River Lodge, Sambiya River Lodge, Chobe Safari Lodge, Paraa Safari Lodge, Budongo Eco Lodge, Nile Safari Lodge, Pakuba Safari Lodge, Baker's Lodge, Tangi Safari Lodge, Parkside Safari Lodge and Heritage Safari Lodge among others.
Conclusively, Murchison Falls National park is your best destination in Uganda. Explore Uganda's oldest and largest National park for excellent game viewing, boat cruising, nature walks and other memorable experience guided by Lets Go Tours Rwanda.