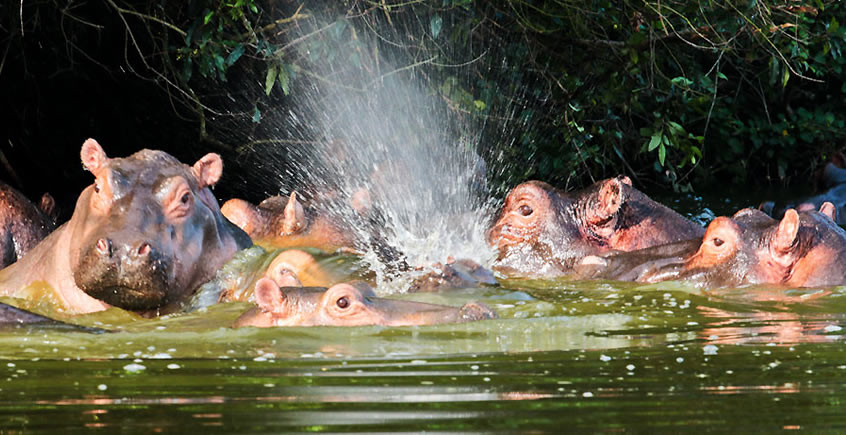 Explore Lake Mburo National Park, Uganda's smallest savannah park located in Kiruhura district in western Uganda. Lake Mburo was initially garzetted as a controlled hunting area in 1933 but was later upgraded into a national park in 1963. A Uganda safari to Lake Mburo National park offers a unique experience in way that wild animals graze peacefully local people's cattle in the same park. Vegetation in Lake Mburo National Park is mainly open savannahs, thickest, swamps and perched forests and shrubs. The park is home to a variety of wildlife, which make game viewing the top travel activity done by most travelers. Also, the park shelters Lake Mburo after which it was named. Lets Go Tours Rwanda is your best guide to Lake Mburo National Park
Top activities and attractions in lake Mburo National park
There are many interesting things travelers can do and see in lake Mburo National park. These include:
Game Viewing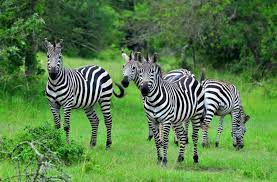 Game viewing is the number one travel activity done in Lake Mburo National park. Explore the wide game in the savanna grasses of Lake Mburo National park on our guided morning and evening game drives. Expect to see numerous wild animals such as giraffes, Zebras, Uganda kobs, Leopards, Jackals, Serval Cats, African buffalos, Warthogs, bush pigs, Hippos, Impalas, Elands, Genets and waterbucks among others. Our professional driver guides help you to look out for these wild animals in all the hideouts. Early morning game drives before 8:000amoffer you chances to meet up with early risers feeing and hunting as well as the nocturnal hunters retuning for day rests.
Horseback riding experience
Horse riding safaris at Lake Mburo National park gives you a great opportunity to get closer to the game. Like Zebras, Elands, Topis, bush babies, among others. The experience starts at Mihingo lodge and it's an exceptional way of game viewing in Lake Mburo National park. Well-experienced staff at Mihingo lodge make you horse riding experience so simple. The experience lasts between 2 to five hours but it's worth it. You are however reminded to be careful and follow the instructions of the senior to avoid accidents.
Boat cruise


Enjoy a boat cruise on Lake Mburo for excellent game viewing and feeling of cold-water breezes. The cruise offers you great views of wild animals feeding and resting in the park as well as wild waters animals such as hippos and crocodiles seen resting in the muddy shores of the lake. More so, boat cruising is a great opportunity to see different bird species in the swampy areas near the lake. Boat cruising is however restricted especially in rainy season when the lake is blown by strong winds which can be harmful to clients. Dry/peak season is therefore the best time for boat cruising in Lake Mburo National park.
Nature/forest walks
Go walking in the forested and swampy areas of Lake Mburo National park. The park is free from dangerous predators mostly the lions which making nature/forest walking free and less risky. Nature walking offers you chance to meet up with animals feeding and chilling in the thicket bushes. You will be given an armed park ranger who escorts you on the walk to ensure security.
Bird watching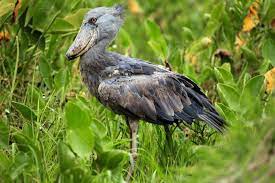 Explore the rare birds in Lake Mburo National park. The park is home to over 310 bird species some of which are rarely found anywhere else in the country. A birding tour to Rubanga forests is a great chance to see forest bird species. The notable birds in Lake Mburo National park include African Wattled lapwing, Saddle billed stork, Bare faced go-away bird, Greater painted snipe, Black billed bustard, African Scops owl, Mosque swallow, Blue headed coucal, Tabora cisticola, Brown Chested lapwing, Yellow rumped tinker bird, Shoebill stork, Red faced barbet, and blue breasted kingfisher among others. June and July are ranked the best months for bird watching while migratory birds are present in April and November. However, you can go bird watching in Lake Mburo National Park can be done throughout the year.
Community Tours
The community tours in Lake Mburo National park take you to visit local communities within and adjacent to the park. Visit local cattle keepers to engage and experience cultural activities such as milking and making different milk product such as yoghurt, butter and Ghee. You will also enjoy traditional dances and songs performed by locals.
Accommodation in Lake Mburo National park
Lake Mburo National park has a long list of excellent accommodation facilities, which offer you food ad sleeping services at affordable rates. Some of the top lodges in Lake Mburo National park include Mihingo Lodge, Rwakobo Rock Resort, Eagle's Nest lodge, Mantana Tented Camp, Arcadia cottages, Lake Mburo Safari Lodge, Rwonyo Rest Camp, Leopards Rest Camp and Hyena Hill Lodge. Al lodges have tight security and have experienced staff to serve you day and night.
How to book safaris to Lake Mburo National Park
Lets Go Tours Rwanda offers you tailor made Uganda Safaris to Lake Mburo National park. We customized travel itineraries covering up all interesting experiences in Lake Mburo Park at affordable rates. We work closely with Uganda Wildlife Authority and the management of Lake Mburo National park to reserve your permits to the park. You also book through any trusted travel agency offering safaris to this beautiful Park.
Packing list to Lake Mburo National Park
Just like traveling to any other destination, travelers to Lake Mburo National park are advised to pack right for the safari. You do not need much but rather you need essentials to this Savannah park. Some of things to pack to Lake Mburo National park include insect repents, first aid kit, toiletries, walking goes, sweaters, scarf, sunglasses and a hat.
Generally, Lake Mburo National park is the finest! Book a Uganda safari to Lake Mburo Park for game viewing, boat cruising, bird watching and community tours with Lets Go Tours Rwanda.