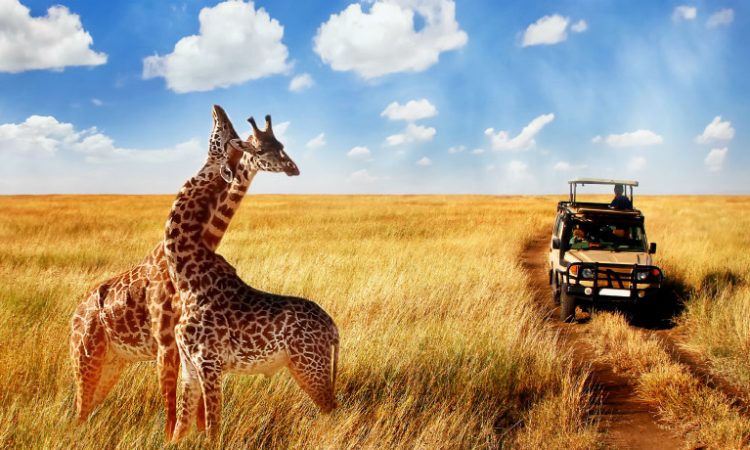 Rich wildlife diversity and breathtaking landscapes characterize the beautiful Tarangire National Park and anyone that visits it leaves with maximum experiences. Its name was derived from the River that drains through its significant part and being the life-line of this Protected Area, it is also the main source of freshwater as well as its banks boasting of fresh pastures for wildlife during the hot months. This River drains towards the north-western side of the Protected Area into Lake Burungi. Tarangire National Park is also famous for its huge elephant herds as well as the miniature great annual migration that happens in the dry season, involving over 250, 000 animals gaining access into this Protected Area. Lets go Tours Rwanda guides you to explore atarctions and enjoy activities in Tarangire National park on your Tanzania Safaris
Size and location of Tarangire National Park
With nearly 1100 square miles to its name, Tarangire is the 6th largest National Park within Tanzania and is made up of outstanding vegetation in form of seasonally-flooded savannah grassland, Acacia and combretum woodland and Baobab trees, granite ridges, River Valleys and wetlands. Abit off the famous Northern circuit of Tanzania, Tarangire National Park is set between the Lakes of the Great Rift Valley to the western and northern side as well as the meadows of Masai Steppe to the south-eastern side.
What to see during Tarangire National Park tours
Tarangire National Park visitors are attracted to its;
Wildlife diversity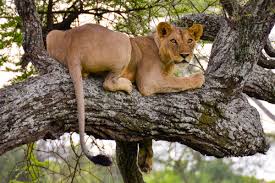 Tarangire National Park is popular for its high concentration of African bush elephants as well as numerous Baobab tree while travellers that make their ways into this Protected Area between the June to September dry season are rewarded with sights of large herds of wildebeests, Cape buffaloes, Grant's zebras and gazelles.
Other unmissable animals here are the Olive baboons, impalas, vervet monkeys, Dik-diks, Banded mongoose, giant elands, Masai giraffes, fringe-eared Oryx, Hartebeests, the long-necked gerenuk, hartebeests, Defassa waterbucks, lesser kudu, Mongoose, bushbucks and many others. For the predator-animals, expect to see the African wild dogs, lions, honey badgers, Leopards, caracals, cheetahs and so much more.
It would interest you to know that the oldest ever-known elephant to give birth to Twins is sheltered at Tarangire National Park. Talking of elephants, you can see about 300 individuals in each herd through the dry banks of Tarangire River.
Birds
Tarangire National Park is haven to over 500 species of birds that include the saddle-billed storks, Ashy starlings, the Fulvous whistling ducks, steppe eagles, Lappet-faced vultures, Northern Shoveler, Egyptian Goose, Maccoa ducks, helmeted guineafowls, common quails, Cape teal, Ashy starlings, brown parrots, yellow-collared lovebirds, Bateleur eagles, Lilac-breasted rollers, yellow-necked spurfowl, Kori bustards, white-faced whistling ducks, Hammerkop, Maccoa ducks, the superb starlings, Coqui francolin, Scaly francolin, the red-winged francolin, lesser flamingos and many others.
Tourist experiences offered within Tarangire National Park
Tarangire Hot air balloon tours
The sunrise hot air balloon tours over Tarangire National Park start-off very early and involve ascending to the heavens as the sun rises, while painting the dim sky with bright orange as well as blue hues while you fly over the jaw-dropping landscape. Enjoy the scenic flight in the comfort of a huge, weaved basket and safely attached to a swirling color-lined balloon. Drift through the open African sky, via plump clouds and above verdant savannah plains, the Tarangire River fringed by huge Rocks, thick wetlands as well as deep River Valleys.
Game drives
Thanks to the diverse wildlife species in Tarangire National Park, it is an unrivalled game viewing destination for small and large groups but because it doesn't receive the hype and attract many visitors as other safari destinations in the Northern circuit (like Serengeti National Park, Ngorongoro Conservation Area and Lake Manyara National Park), it doesn't experience crowds thus travellers enjoy game viewing in seclusion. During these drives, you are most likely to see elephants digging at the sand banks of River Tarangire during the dry season, cheetahs and leopards hunting in the woodlands, greater kudu, Cape buffaloes, wildebeests, lions, gazelles, Masai giraffes and many others.
Bird watching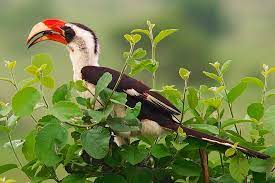 This activity is another visitors' favorite and this has been made possible by the numerous varied natural habitats in Tarangire National Park that offer shelter to numerous bird species that are unique to this Protected Area or the country. Tarangire National Park has about 495 recorded bird species and is popular for its beautiful species of different sizes, colors and shapes.
Guided bush walks
You will agree that there is no greater way to relish the real essence of the African wilderness than on a foot tour. Simply the chance of being in the heart of the wilderness and in close proximity to the Continent's outstanding animals is a rewarding and memorable experience. Tarangire walking safaris create the perfect inspiration and respect for the wild when travellers feel more connected to Mother Nature than simply being spectators as it is with game drives. Get introduced to hidden habitats, see lots of animals and their behavior.
Bush walks in Tarangire National Park are guided by trained and experience Park Rangers who take travellers through the different ways of recognizing animas from their footprints, awaken all their senses while embracing smell and sound of the wilderness. Get few meters from the huge African bush elephants, zebras, Defassa waterbucks, bushbucks, Ostriches and impalas. Summarize these adventures by hugging the huge Baobab trees that characterize the verdant Tarangire National Park landscape.
Community visits
Tanzania is undoubtedly a culturally exciting safari destination in Africa and a visit to Tarangire National Park offers a glimpse into the diverse and thrilling ways of life, traditional dances, local cuisines, traditional dress code and homesteads of the popular Masai pastoralists. Just after your wildlife tours, it would be more rewarding and unforgettable to add the community visits.
When to go to Tarangire National Park
The best time to go to Tarangire National Park is during the dry months of January, February, June, July, August, September and December due to the migratory patterns as well as shorter vegetation and fewer watering point providing maximum game viewing experiences. During the hot weather, most watering sources dry up making wildlife to converge at the few ones like Tarangire River for water and fresher pastures thus perfect sightings.
The wet months (March, April, May, October and November) are also the low season, meaning discounts for accommodation are most likely provided thus making it the cheaper time of the year to make safaris to the remarkable
Where to stay while experiencing Tarangire National Park
Majority of visitors to Tarangire National Park stay within the northern side, close to the beautiful Tarangire River where jaw-dropping views are provided but surprisingly, even the southern side of the Park is remarkably beautiful. These accommodation facilities include luxury, moderate and budget options thus meeting the needs and aspirations of ll travellers. They include;
Tarangire Treetops
These magnificent accommodation facilities surround the branches of millennia-old trees with 20 rooms set on a raised platform thus rewarding guests with views of the Baobab and Marula tree tops. Each of these rooms has a big bedroom of about 65 square meters, en-suite bathroom with exotic shower but meals are served at the treetop dining area.
Mbali Mbali Tarangire River Camp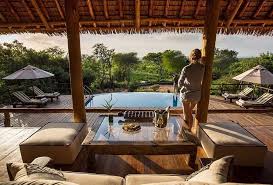 The beautiful Mbali Mbali Tarangire River Camp sits on a private 25,000-hectare concession that overlooks the stunning Tarangire River. It is only about 2.17 miles from the main entrance gate of this Protected Area. It boasts of 20 rooms that include 5 family units but all of them have en-suite bathrooms, private terraces and sit on elevated wooden platforms thus rewarding visitors with awe-inspiring views from the comfort of their rooms. There is also an individual dining and lounge area that overlooks the River banks.

Swala Safari Camp
This Safari Camp is hidden within giant acacia trees, in the private part of Tarangire National Park offering a very secluded safari experience to its guests. It was constructed to the highest eco-friendly standards thus boasting of a lower carbon foot print unlike other places in Tanzania. This sumptuous Safari Camp features 12 elegant Canvas pavilions that are shaded by acacia trees in addition to offering views over the waterhole as well as savannah plains in from of it. It has a main dining area, library and private deck on stilts around a huge Baobab tree.
Besides the mentioned places of Lodging, visitors of Tarangire National Park also have options of Tarangire Safari Lodge, Lemala Mpingo Ridge, Tarangire Treetops, Tarangire Sopa Lodge, Chem Chem Safari Lodge, Tarangire Simba Lodge, Kuro Tarangire Camp, Kirurumu Tarangire Lodge, Baobab Tented Camp, Oliver's Camp and many others
Getting to Tarangire National Park
Air
You can arrange for a chartered flight from Arusha Airport to Serengeti National Park, and then continue to Tarangire National Park by road. These domestic flights are provided by Safari Air Link, Air Tanzania, ZanAir, Coastal Aviation and Precision Air among others.
Road
Tarangire National Park main entrance gate is about 140 kilometers and only three hours' drive from Arusha Town and given this Park's strategic location, it is possible to connect from Lake Manyara National Park, Ngorongoro Conservation Area or Serengeti National Park.