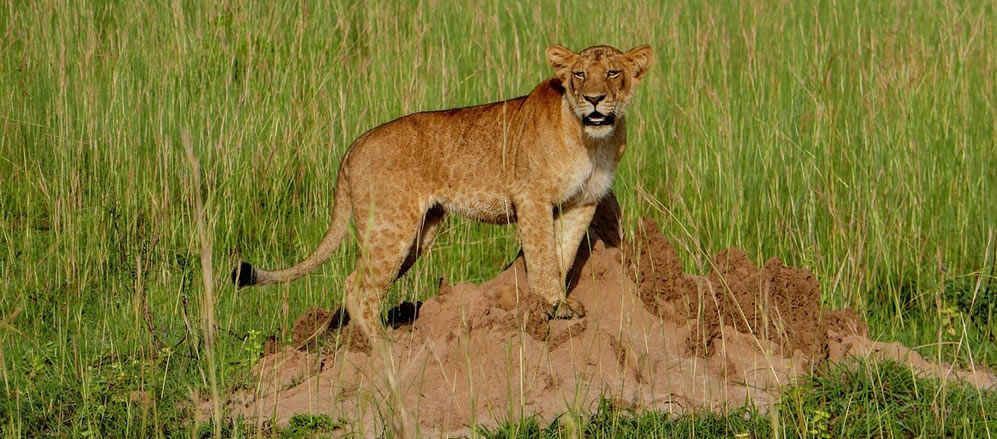 Located in Eastern Congo, Akagera National Park is Rwanda's only savannah park spreading over 1,122 square kilometers. Covered by open savannahs, Akagera National Park is home to the big five game and several other primates. The park is named after River Akagera, which flows in its heart towards Tanzania's border in the East. Game viewing to see the big five game and other mammals plus primates is the major activity done in Akagera National Park. The park is dotted by swampy lakes that include Lake Mihindi, Lake Ihema, Rwanyakazinga, Lake Shakani and Lake Gishanju which shelter a variety of birds and water animals. Akagera National Park was founded in 1934 and 3rd of its total land area is covered by lakes and swamps making it the largest protected wetland in Africa. Apparently, Akagera National Park is managed by African Parks in partnership with the Rwanda Development Board. These two bodies have worked together to restore Akagera National Park from the huge damages by the 1994 genocide. Check for the detailed guide to Akagera National Park with Lets Go Tours Rwanda.
Top attractions and activities in Akagera National Park
Game Viewing:

Game viewing is the number one travel experience done on Akagera National Park. The savannah park is home to the big five game and several wild animals which are seen grazing, hunting and browsing in the open grasslands. Game drives scheduled for morning; evening and night offer you an opportunity to explore the beauty of this Park. Among the animals to see in Akagera National Park include Impalas, Waterbucks, Bushbucks, Buffalos, Elephants, Lions, Giraffes, Leopards, Rhinos, Zebras, Cheetahs, Topis, Eland, serval cats, Hippos and Oribis. You will also see several primates such as Blue monkeys, Vervet monkeys and Olive baboons, which are seen hanging in the perched acacia trees. Night Game drives is your chance to see nocturnal animals, which hint at night! . Game drives in Akagera National Park also offer you beautiful sceneries of Rwanda's rolling hills covered by tea plantations and other local farms. Early morning is the preferred tine for game viewing in Akagera National park giving you chance to catch up with early risers feeding before sunrise and nocturnal returning from night hunts.
Cultural tours
Enjoy cultural tours to visit local cattle keepers in Akagera National Park. There you will take part in various traditional activities such as grazing and milking among others, which make you as part of the community. You will also learn different ways of preservation and making different milk products. Traditional dancers will welcome you into their communities with their traditional dance and songs. Endeavor to visit craft shops and markets where you can buy locally made products such as baskets, bags hats and wears to take home at end of your Rwanda safari.
Boat cruise at Lake Ihema
Go boat cruising at Lake Ihema on you Rwanda safari to Akagera National Park. The cruise offers you beautiful scenic views of the park and the rolling ills in the opposite side. The boat cruise also offers you great chance to see water birds ad wild animals seen resting on the lakeshores. Morning and afternoon scheduled boat trips are arranged to allow you to enjoy this lifetime experience. The fresh breeze and airs on Lake Ihema are a not miss. However, you can arrange for a private boat trip at any time of the day.
Bird watching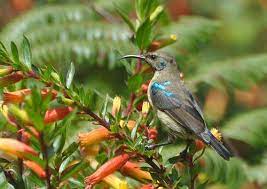 Being home to over 500 bird species, Akagera National Park is the best spot for bird watching in Rwanda. Birding is best done in the swampy areas of the park and on the shores of Lakes. The notable birds in Akagera National Park include Squaco Heron, African Fish Eagle, African Jacana, Bateleur, African Harrier Hawk, Booted Eagle, Amur Falcon, Shoebill Stork, Red Faced Barbet, Papyrus Gonolek, Striped Pipit, Sooty Flacon, Cabani;s bunting, Red Faced Barbet, Blue Shouldered robin-chat, Western Reef Heron, Beadouin's snake eagle, Ring necked francolin and Yellow bellied eremomela. Birding in Akagera National Park is don all year round but June September is the best time to see francolin birds and Owls. For those who want to see songbirds, the best seen from September to November and then March to April. February to July is good to see colonial breeding water birds while migratory birds are best seen between from November to April. Akagera National Park is an Important Birding Area in Rwanda.
Sport Fishing
Done at Lake Shakani, Sport fishing is another interesting activity in Akagera National Park. The experience offers you opportunity to catch various fish species such as Catfish and Tilapia. Local fishermen will introduce you to different fishing methods such as Lampara, scoop net methods, Gillnets, Hooking method and spearing among others. Sport fishing in Akagera National park is restricted to travelers over 13 years.
Where to Stay in Akagera National Park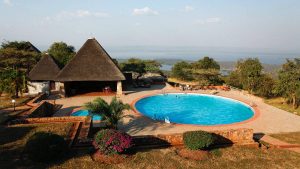 There are various budget, midrange and luxury lodges, camps and hotels for those who want to spend overnight in Akagera National Park. Some of the top lodges include Akagera Game Lodge, Ruzizi Tented Camp, Karenge Bush Camp, Magashi Lodge, and Dereva Hotel among others. These serve you with best food and sleeping services guaranteeing you safety and comfort during your stay. Lodge rooms are categorized into single, twin, double, triple and family depending on the number of clients and their choice of sleeping arrangements.
Getting to Akagera National Park
Travelers can reach Akagera National Park by air or road. You can drive from Kigali to Akagera National park via Rwamagana town, Kabarondo and Akagera village connecting you to the southern gate of the park. The drive time from Kigali to Akagera National Park is roughly 3 hours. Alternatively, you can book a chartered flight from Kigali to the park through Akagera Aviation. The helicopter takes only 3 people plus the pilot and the cabin crew.
Best time to visit Akagera National Park
Dry season is regarded the best time to visit and fully explore the beauty of Akagera National Park. During this times, savannah grasses are short which make game viewing less tiring unlike in the rainy season when grasses grow tall making it difficult to see some animals. Also during the dry season, wild animals gather at water sports for drinking water making it easy for travelers to find them. Generally, most if not all activities in Akagera National Park such as game viewing, boat cruising and sport fishing are best done in the season between June to September and December to February.
Conclusively, Akagera National Park is worth visiting! Come and explore the hidden beauty of Savannah Park on your Rwanda tour with Lets Go Tours Rwanda.