Uganda is one of the three East African countries that are blessed with the world's most endangered species of wildlife – the mountain gorillas.
In Uganda mountain gorillas are basically found in Bwindi Forest National Park and Mgahinga National Park all situated within the southwestern corner of the country. In Uganda, we find 13 mountain gorilla family groups that is Mubare, Habinyanja, Rushegura, Bitukura, Mishaya, Nshongi, Nkuringo, and Naykagezi among others. Lets Go Tours Rwanda guides to gorilla trekking in Uganda at discounted rates
Bwindi Impenetrable Forest NP is a home to half of the world's total population of existing mountain gorillas. It's habituated with 12 gorilla family groups with 1 set aside for study purposes while all the rest are available to tourists. In a single day, 96 gorilla permits are issued out to tourists to hike through Bwindi Jungle forest in search for the majestic giants.
On the other hand, Mgahinga National Park is habituated by only 1 gorilla family group Nyakagezi which is sometimes known to cross into Virunga National Park of the Democratic Republic of Congo.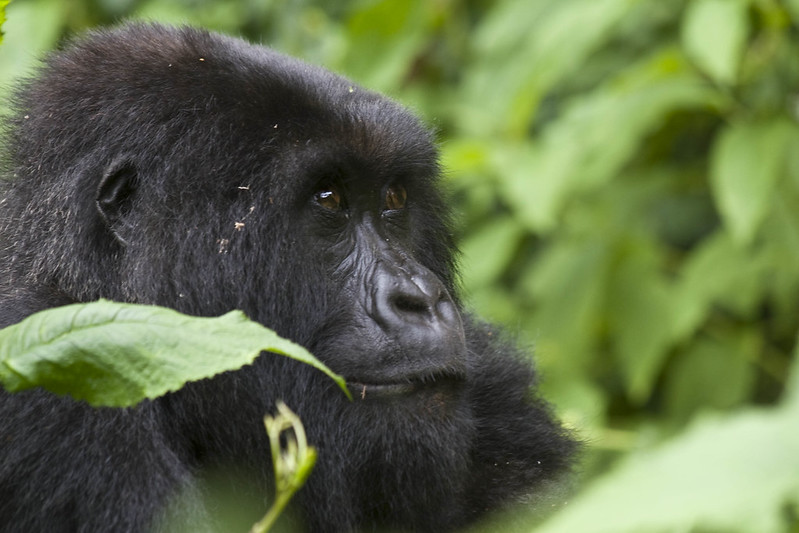 Apart from mountain gorilla trekking, tourists also get a chance to enjoy gorilla habituation process- which is the process of training and taming mountain gorillas to co- exist harmoniously with human beings within their local vicinity. Its major role is to ensure that mountain gorillas get familiar with the presence of human beings in their locality without causing any commotion hence promoting tourism through mountain gorilla trekking. This is so, because at the end of the habituation process; the habituated gorillas are then readily available to be trekked / visited by tourists.
To trek for Uganda gorillas, one must first obtain a gorilla trekking permit (documents allowing visitors access to local vicinity of the wonderful creatures).
In Uganda, mountain gorilla trekking permits are issued out by the Uganda Wildlife Authority or even obtained by the help of a trusted tour operating company in the country at $600 pp during the peak / high season of June, July, August, September, October, December, January and February. In the low seasons of April, May and November, they are issued out at a lower rate of $450 pp.
The actual trekking experience is quite an exciting one! On this day, all visitors assemble at the Bwindi Park offices by 7:00 AM; where morning briefing usually takes place. This briefing entails feeding tourists with the necessary gorilla trekking rules and guidelines as well as providing visitors with all the required equipment for the trek.
Following this morning briefing exercise, tourists, together with the armed park rangers, all embark on to this amazing exercise. It usually lasts between 30 minutes to several hours before trackers meet the cute giants. An hour is always granted to the visitors; interacting with the amazing giants, while taking photographs and making videos of this memorable encounter.
Despite the tiring hike through the thick bamboo forests and over the steep volcano slopes; in search for these creatures, Meeting Mountain gorillas is such an amazing experience!
The adrenaline you feel running down your spine as you watch the mighty giants in their locality ,do their daily activities of feeding, playing, teasing, and even nurturing their young ones in your presence; is one of the greatest rewards life can ever give you!